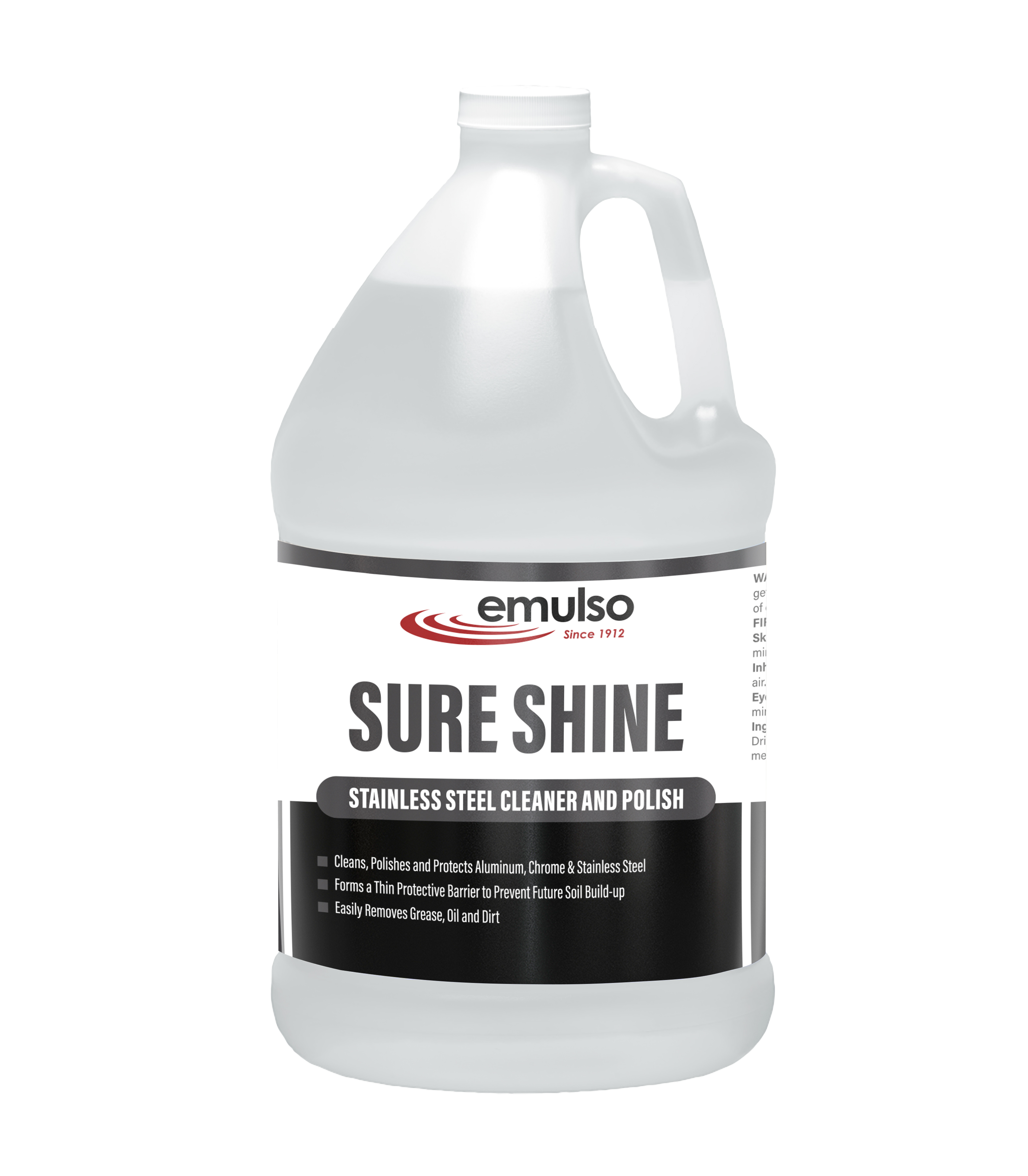 Sure Shine
STAINLESS STEEL CLEANER AND POLISH
SURE SHINE uses a high-performance solvent-based formula to clean, polish and protect stainless steel, chrome and aluminum. SURE SHINE easily removes grease, oil and light dirt accumulation and prevents soil reoccurrence by forming a thin protective film on surfaces.
PERFORMANCE FEATURES
• Cleans, Polishes, and Protects Aluminum, Chrome & Stainless Steel
• Forms a Thin Protective Barrier to Prevent Future Soil Build-up
• Easily Removes Grease, Oil, and Dirt
| PART# | SIZE | COLOR |
| --- | --- | --- |
| A22-4CS | 1 GL | Clear |
Apply a dime-sized amount of SURE SHINE on soft cloth or surface to be polished. Immediately wipe with a soft, clean cloth until the surface is free of impurity and shiny.