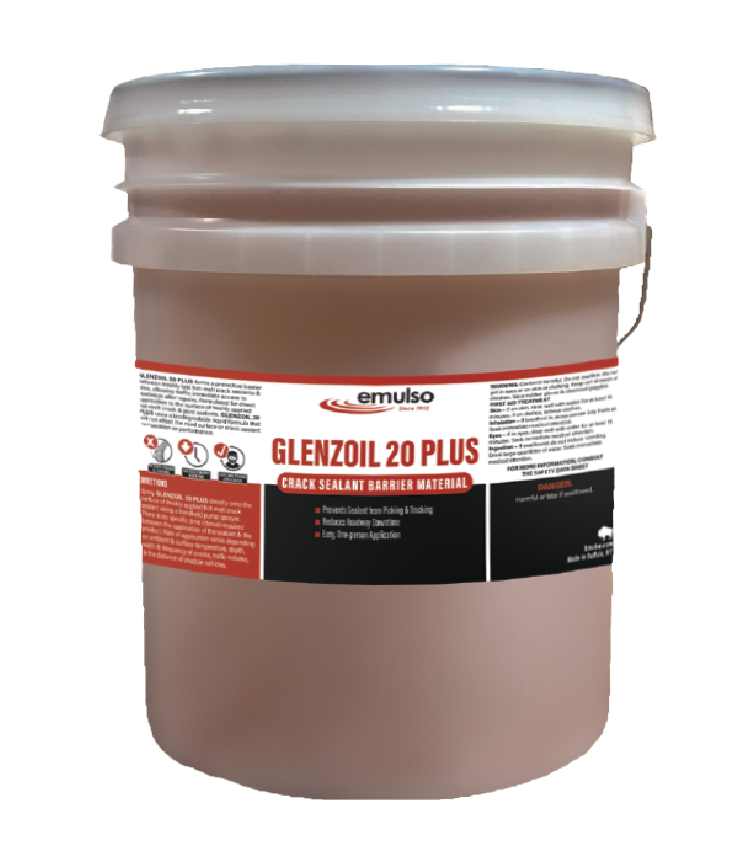 Glenzoil 20 Plus
CRACK SEALANT BARRIER MATERIAL
GLENZOIL 20 PLUS uses a high-performance formula to form a protective barrier between freshly laid hot-melt crack and joint sealants and tires to allow traffic immediate access to roadways after repairs. GLENZOIL 20 PLUS will not affect road surface or crack sealant composition or performance.
PERFORMANCE FEATURES
• Prevents Sealant Pick-up and Tracking
• Reduces Roadway Downtime
• Easy, One-person Application
| PART# | SIZE | COLOR |
| --- | --- | --- |
| G7-05 | 5 GL | Brown |
| G7-55 | 55 GL | Brown |
Spray GLENZOIL 20 PLUS directly onto the surface of freshly applied hot-melt crack sealant using a handheld pump sprayer. There is no specific time interval required between the application of the sealant and the product. The rate of application varies depending on ambient and surface temperature, depth, width and frequency of cracks, traffic volume, and the distance of shadow vehicles.